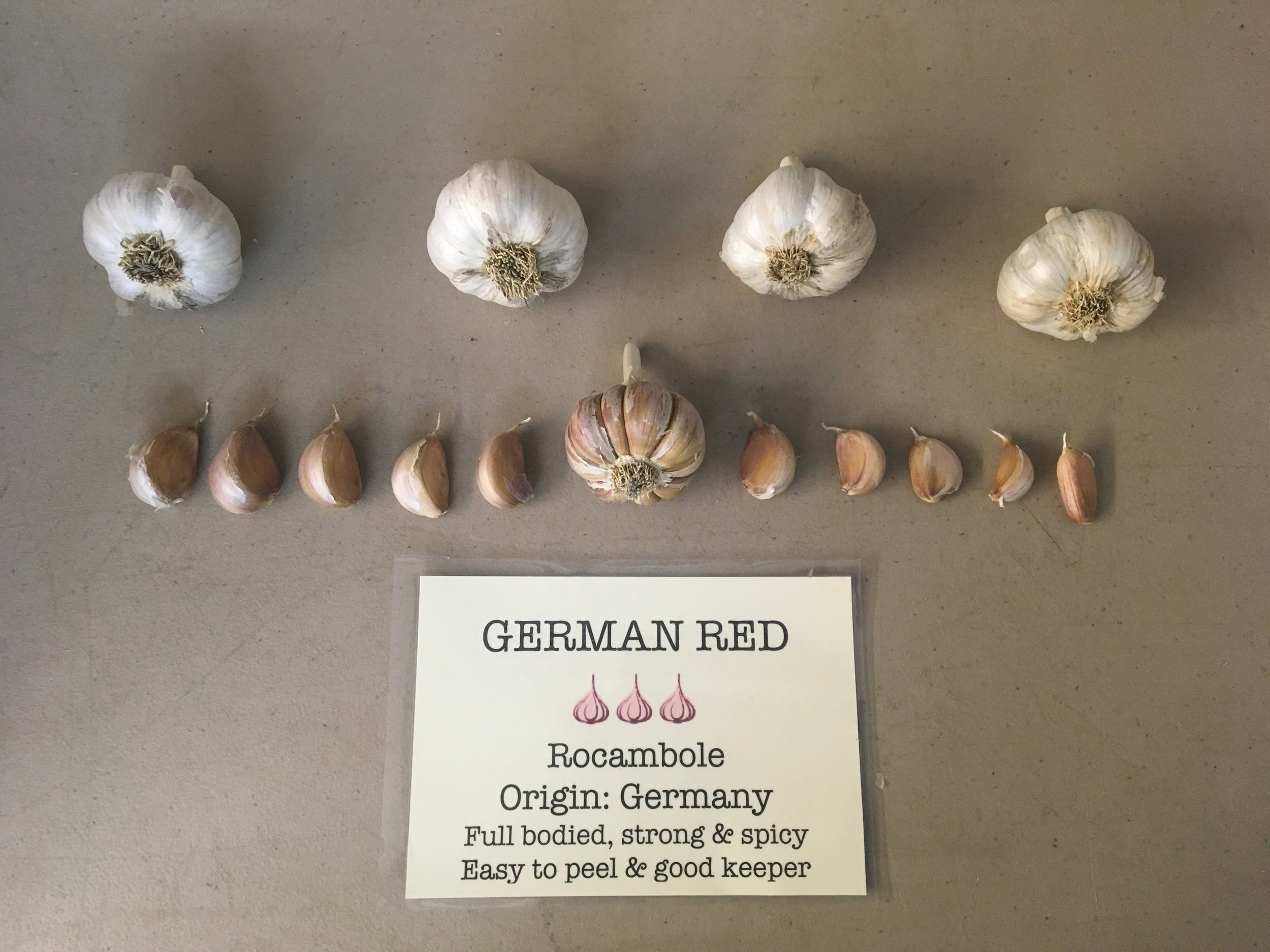 German Red
Exceptional full bodied garlic flavor with plenty of heat/spice that almost peels itself. The German Red garlic is an easy to grow garlic that is well suited for cold winters. This garlic variety offers a strong, spicy and robust flavor with large, easy to peel cloves. Averages 14 cloves per bulb.
Origin: Germany
Storage: Up to 6 months
Now accepting advance orders for the 2019 crop for shipping in September/October!
SEED GRADE - Ideal for PLANTING ( >2"+ )
CULINARY GRADE - Ideal for EATING ( < 2" )
We start accepting pre-orders on garlic every year on Memorial Day and ship during September and October.
FLAT RATE SHIPPING
1-4 lbs. = $8.00
5 lbs. - 8 lbs. = $13.20
9lbs. - 12lbs. = $20.00
*Option to pick up order at a market or festival instead of shipping it.
Don't want to miss out on the garlic? Sign up for our email list!
You also might like these: